Employers operating in Turkey have many legal obligations. One of the obligations of employers regarding the workers they employ is the obligation to declare their identity to the relevant public authotiries. Accordingly, it is obligatory to report the identity of employees to law enforcement in our country.
In accordance with the Identity Declaration Code No. 1774, which was enacted in this context, responsible operators of all kinds of commercial and artistic workplaces are obliged to report the identity information of those who are employed there permanently or temporarily. Notification is made in two copies of the document named EMPLOYEE IDENTIFICATION DOCUMENT (Form: 2). Accommodations such as hotels and motels are obliged to present these documents to the nearest authorized general law enforcement agency within twenty-four hours, and other operators and business owners within three days at the latest.
All kinds of trading houses, merchant offices, quarries or construction sites, factories and workshops, warehouses, warehouses, warehouses, shops and shops, banks and banker offices, loan and loan institutions, privileged and unprivileged joint stock, cooperative, limited liability, limited partnership and collective companies In this context, private or public institutions, such as goods or money trade, that have money or goods in a certain place, or provide services and do material business in line with their purpose. Likewise, those who work in domestic services, those who work in residences, those who work in dormitories and student accommodation are also within the scope of the reporting obligation.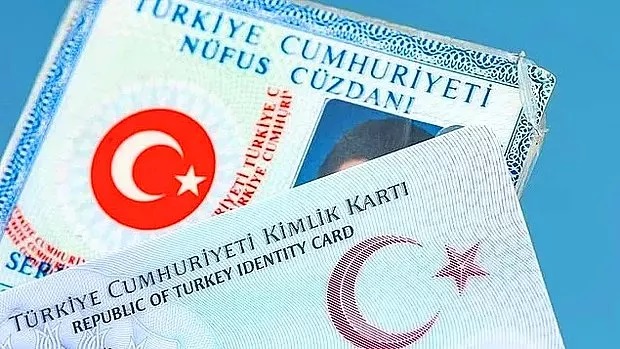 An administrative fine of 76 Turkish Liras per worker may be imposed on employers who do not fulfill this notification obligation. This penalty is administered by the Ministry of Interior.
There has been a recent change in the application of identification of employees. The implementing regulation of the Identity Declaration Law No. 1774 was amended in the (today's) Turkish Official Gazette dated 17 June 2022. With the amendment, the scope of employers who are within the scope of the obligation to report identity has been expanded. In addition, with the last change, the "IDENTIFICATION DOCUMENT OF EMPLOYEE (FORM: 2)" has been updated and the "IDENTIFICATION DOCUMENT OF RESIDENCES (FORM-5)" has been removed from the application.